International Medical Insurance
Flexible plans. Flexible Lives.
From Morgan Price, the Best Individual International PMI Provider 2018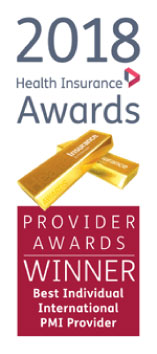 Morgan Price International Healthcare Ltd has set up a separately regulated and fully authorised and compliant company to deal with its EU business from 1st January 2021. UK companies can no longer deal with EU clients unless they have a EU based company through which to do so. Morgan Price (Europe) Aps is a Danish based company providing all our EU based customers with continuation of cover following the UKs exit from the European Union on 31st December 2020. Full details can be found here www.morgan-price.eu
Global thinking, personal care
Morgan Price is a reliable, honest, international healthcare company, providing peace of mind with simple and competitive health insurance products. A small team with big company values, we are dedicated to treating our customers as individuals.

Personalised Service
Not all products suit every need, and with many years' experience in international insurance, our team take great care in selecting the right policy for you. Should you need to make a claim you will be given a dedicated person to guide you through the process.

Hassle-Free Claims & 24/7 Support
Our Evolution Health plan allows you to make claims without any impact on your policy price. Our claims team are available 24 hours a day, 7 days a week.

Cancer treatment
All of our plans cover Cancer treatment as standard
Flexible plans, for flexible lives
We have a range of plans for both individual and families, and Corporate or Group schemes.
Did you know?
Most expatriates understand the importance of needing international health insurance as costs for treatment anywhere in the world can vary. Buying international health insurance protects you from the sudden requirement to fund a major operation as well as day to day sickness treatment.
$

11000
A hernia in Indonesia (in-patient)
$

26000
Gallstones in Singapore
€

15000
Atrial Fibrillation in Germany
$

44100
A road traffic accident in Thailand