News
Latest news and announcements
Morgan Price International Proud Gold Sponsors of Star Throwers 10th Anniversary Ball
18 January 2018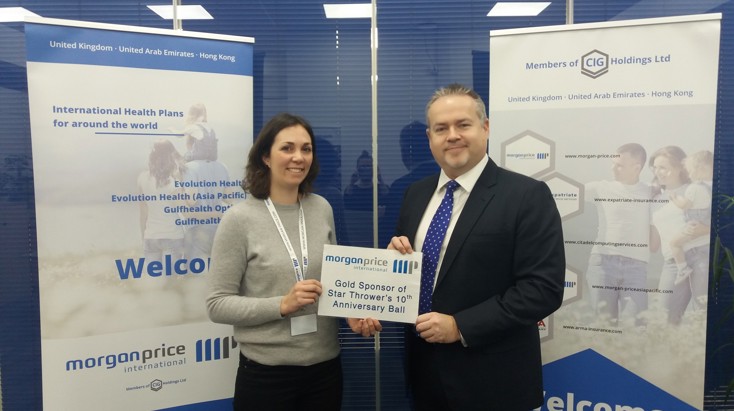 Morgan Price International are pleased to announce we are Gold Sponsors of Neptune's Ball in celebration of Star Throwers 10th Anniversary.
Star Throwers is a local cancer support charity in Wymondham dedicated to providing holistic support for people affected by cancer. They empower people to take control of their cancer journey by helping them to understand their cancer and their treatment options, including clinical trials and alternative treatments. They offer holistic well being support to patients and carers, from diagnosis through to life after cancer, all through a complementary therapies service, nutrition workshops, lymphoedema support, gentle exercise groups, counselling, writing therapy, and support groups. All of the support Star Throwers offers is completely free of charge with thanks to their amazing donors and supporters.
Managing Director Jon Carpenter, pictured here with Victoria Pigg from the charity commented ''I am delighted that Morgan Price International have had the opportunity to support a local charity, especially one so close to our office. Our sponsorship will go towards providing advice and support services to cancer patients and their families. Wymondham is a small market town with a big community and I am grateful we have had the chance to support this amazing and local charity".
For more information about Star Throwers, please visit www.starthrowers.org.uk
---